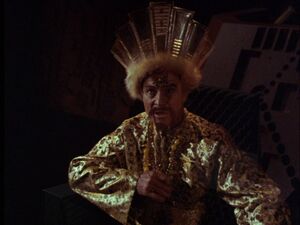 Emperor Draco is the ruler of the Draconian Empire, and Princess Ardala's Father.
During the attempted invasion of Earth, Emperor Draco appears on the bridge of the Draconia via a hologram, to reprimand Kane and his premature attack, as his attack forces are still hours away.[1]
The Emperor is Conquerer of 3/4ths of Space and Warlord of Astrium.[2]